Northern Emyn Uial
Jump to navigation
Jump to search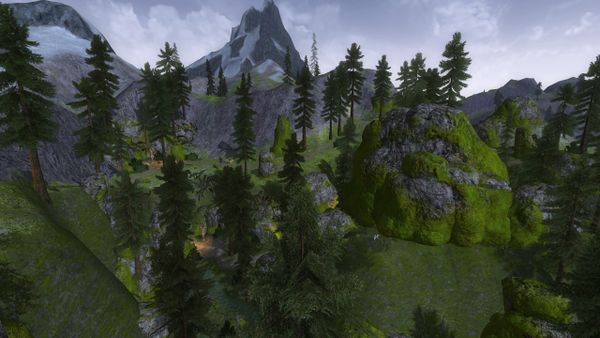 Northern Emyn Uial is an area within Evendim in the north-western region.
To the north-west of Lake Evendim this is a wilderness of forests, hills, ravines, and roaring waterfalls. The tribal Gauredain are roaming everywhere, from their numerous camps at the highest hillsides down to the water shores. A wide selection of wildlife can be found in the hills, from monstrous fire-flies to vicious wolves.
The Eavespires is a small hunting camp that provides some minor services including a bowyer, healer, milestone, and a boat-keeper who sells rides over the lake. The quests for this area aim at healing the forests and restoring its peaceful state it once had, they are in the levels 36 to 38.
Settlements
The following settlements are found within this area:
Landmarks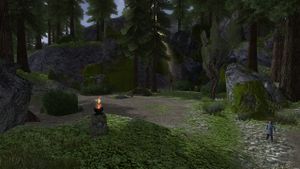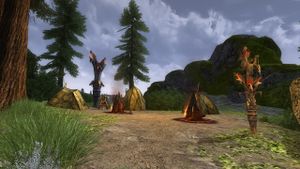 These landmarks are located within Northern Emyn Uial:
Services
NPCs
See "list of NPCs" within Northern Emyn Uial
Quests
See "starting quests" and the landmarks for quests
Involving:
Mobs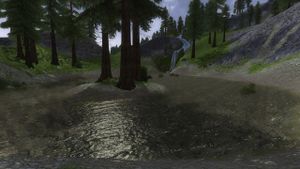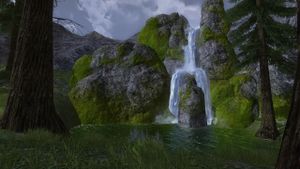 The following creatures are found within these borders:
Maps
Gallery