Gilminuial
Jump to navigation
Jump to search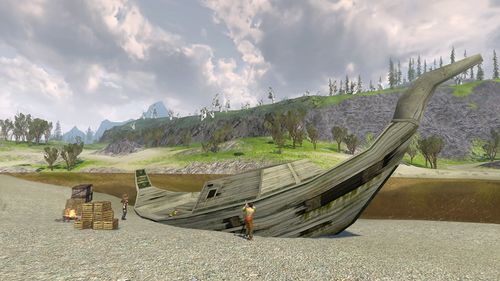 Gilminuial is a Ranger ship which sails up and down the river Baranduin, providing supplies to the Wardens of Annúminas in the North.
Once upon a time* a great storm fell upon the ship and threw crew and cargo overboard. The ship blew further north, together with Captain Aranhir, before it was stranded within Barandalf. [14.6S, 61.7W]
The cargo was scattered along the shores and the lost crew-members, Argirion and Mindambeth, were found at the shoreline within northern Buckland where they were eager to hear from their captain and were willing to barter stored items for cargo.
* "Once upon a time" equals "repeatedly" ... every time the Tale of the Shipwrecked Mariners event occurs, which is at the "International Talk Like a Pirate Day" on September 19.
Quest Involvement
NPCs