Ost Galadh
Jump to navigation
Jump to search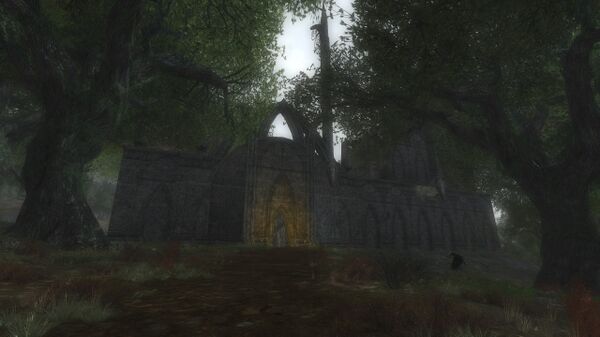 Description
Ost Galadh (Sindarin for Tree Fortress) is a settlement located in the Emyn Lûm area of Mirkwood. [14.5S, 51.1W]
It is the headquarters of the Malledhrim and houses their leaders Fuirgam, Agorin, and Lomdognir, who can be found consulting near the middle of the fortress.
Locations
Services
Mailboxes
Crafting
Travel
Deeds
Quests
See Category:Ost Galadh Quests for all quests involving Ost Galadh.
Barterers
Trainers
Vendors
Expert Crafters
Townsfolk