Eryn Lasgalen and the Dale-lands
Jump to navigation
Jump to search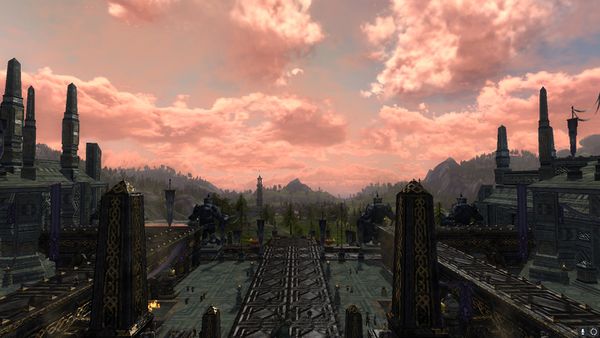 Eryn Lasgalen and the Dale-lands is a region found within the land of Rhovanion. It encompasses the northern reaches of Mirkwood as well as the Dale-lands and the Lonely Mountain, Erebor.
Eryn Lasgalen and the Dale-lands Locations
Locations found within the region of Eryn Lasgalen and the Dale-lands are listed below.
---
Eryn Lasgalen and the Dale-lands Reputation
Connected to
Eryn Lasgalen and the Dale-lands Creatures
Scourges
The following Scourges are found wandering this region:
Crafting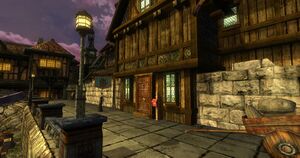 Crafting Tier(s):
Crafting Facilities:
All crafting areas contain facilities for all Professions except Farming.
All facilities qualify as both "standard" and "superior".
Lore
Eryn Lasgalen (Sindarin for Wood of Greenleaves), once known as the Mirkwood and often referred to as one of the Strongholds of the North, was a dense and heavy woodland that made up much of the eastern portion of Rhovanion or the Wilderland, that maintained its borders and relative shape for many ages. The Kingdom of Dale was a kingdom in northern Rhovanion formed in the late Third Age by King Bard and populated by Northmen. The Dale-lands consisted of the city of Dale and the valley of the River Running before the gates of the Lonely Mountain. By the time of the War of the Ring its boundaries extended far south and east of Lake-town, all the way to the River Carnen.
Maps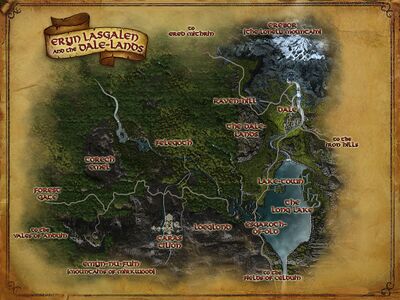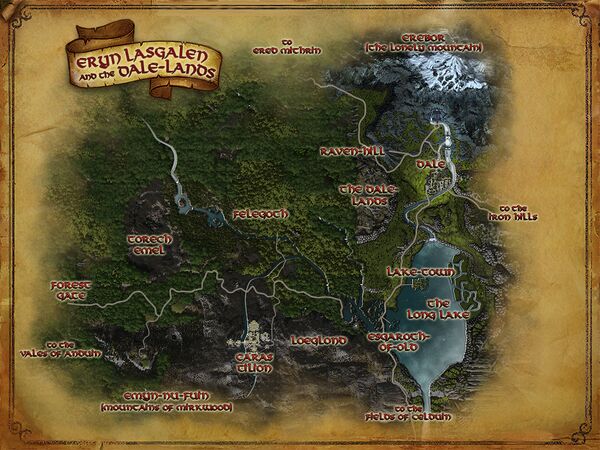 Gallery