Wolf Den (The Shire)
Jump to navigation
Jump to search
This page is about the Wolf Den in The Shire. For the den in Bree-land, see Wolf Den (Bree-land).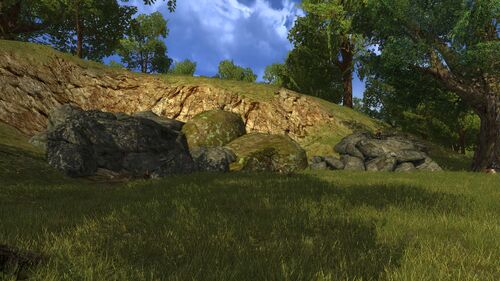 Location
Wolf Den is a landmark within the Delving Fields in The Shire. [30.3S, 72.8W]
This den is located north of Dora Brownlock's chicken farm and the wolves have been pestering the poor hobbit and have driven her off her farmland to seek refuge in Waymeet.
Quests
Involving:
Mobs
The following creatures are found within this area:
Gallery