The Delving Fields
Jump to navigation
Jump to search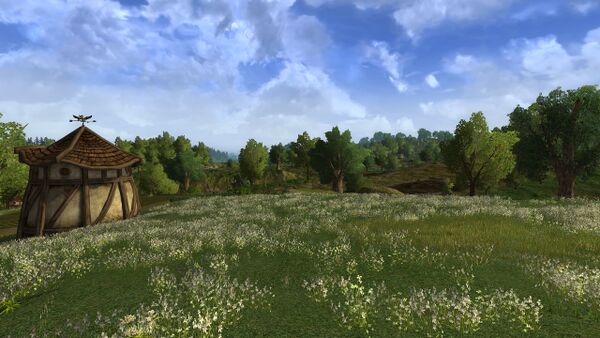 The Delving Fields is an area within the Shire, in the western region.
These fields consisting mostly of fields, meadows and farmland which makes this area the largest farmhold in the Westfarthing of the Shire. Michel Delving is the largest settlement and "capital" of the Shire and is located to the west and provides services and attractions of all sorts. This area is also known as the White Downs, referring to the range of chalk downs.
Crafters of all sorts will find extensive support and opportunities, and Michel Delving hosts an auction house. South of town there is a big crafting fair with all sorts of equipment and servicing staff, open fields for farmers, and the cooks guild house.
Two very large roads pass through The Delving Fields and cross at Waymeet; the ancient Great East Road that runs from Downs Gate east through the Shire to Stock and beyond, and the road from the northern Ered Luin via Rushock Gate passing south via Southfarthing Gate and beyond.
Settlements
The following settlements are found within this region:
Landmarks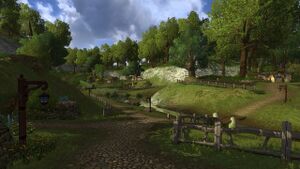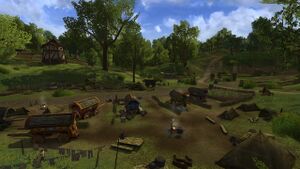 These landmarks are located within The Delving Fields:
Locations
NPCs
See list of NPCs within the Delving Fields
Quests
See "starting quests" and the landmarks for more quests

Involving
Mobs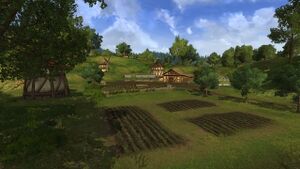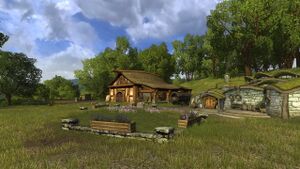 The following creatures are found within this area:
Maps
The Shire
The Delving Fields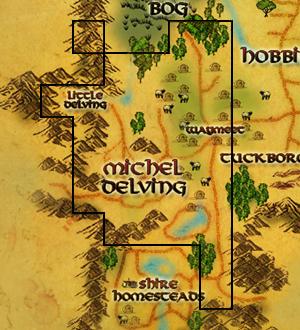 Gallery