Sutcrofts
Jump to navigation
Jump to search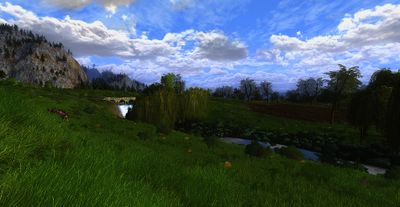 The Sutcrofts is an area in the southwest of East Rohan. It is adjacent to the East Wall, the Entwash Vale, the Norcrofts, and the two West Rohan areas Kingstead and Eastfold.
Settlements
The following settlements are found within this area:
Landmarks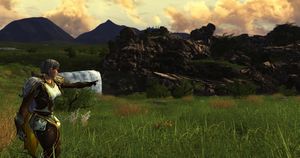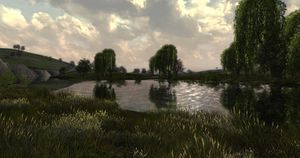 These landmarks are located within the Sutcrofts:
NPCs
See "list of NPCs" within the Sutcrofts

Quests
See "starting quests" and the landmarks for more quests
Starting:
Warband
An Unusual Migration
This series of quests begins with a landscape quest as you approach Rook sitting beside the Entwade, due WEST of the Skirmish camp outside Snowbourn. [60.0S, 63.5W]
They can be done at any time.

Gísling
[84] The Refugees of Garsfeld - Available after receiving A Message for Fastred

The Riders Four
[84] The Reeve of the Sutcrofts - Available after receiving A Message for Fastred
[84] A Thirst for Blood

Continued after Walstow quests:
Mobs
The following creatures are found within this area:
Maps
Maps of East Rohan