Narrowcleeve
Jump to navigation
Jump to search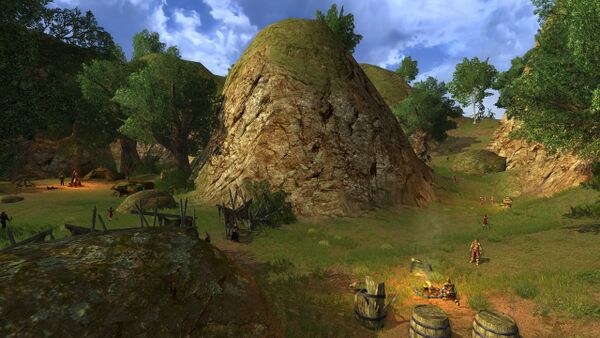 Narrowcleeve is a landmark within Green Hill Country, in the Shire. [35.2S, 66.8W]
South of Woodhall, across the Stock Road and the Shirebourn River, lies a hidden camp of Brigands and Half-orcs in a chasm in the ridge that fences the Shire from the southern regions. From this reclusive hideout, Brigands venture out to commit acts of thievery and violence against the unsuspecting hobbits of the Shire.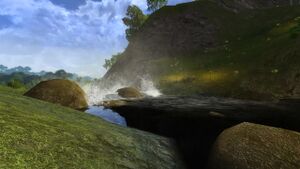 To get to Narrowcleeve, adventurers must cross the ford just above the waterfall. [33.8S, 66.1W]
Past the guards' camp at the hill there are are two narrow paths down to the main camp, both are patrolled by brigands.
Quests
Involving:
NPCs
Creatures
These creatures are encountered within this location:
Gallery