Gwaelband
Jump to navigation
Jump to search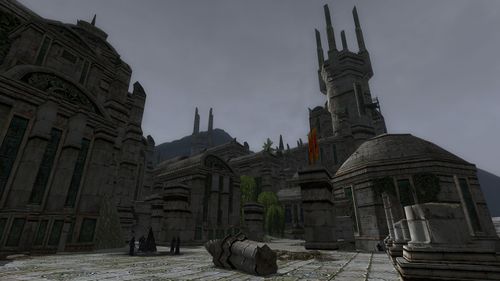 Location
Gwaelband is a landmark within Annúminas in Evendim. [17.8S, 70.2W]
Just east of the heart of Annúminas this square was once bubbling with activities, connecting to the Port of Annúminas to the north and Echad Garthadir (the Ranger camp) to the south, and many smaller courtyards all about. Gwaelband is located west of and a level below Ariant, the bridge that connects Annúminas with Tyl Annûn.
Gwaelband is one of the three control points; the Free Peoples gain control if they defeat Siridán and they retain control by successfully defending Gwaelband during the upcoming Angmarim attacks. When all three control-points are held by the Wardens of Annúminas the Control of Annúminas effect is activated.
Deeds
The following deeds can be obtained by visiting this location:
Quests
Involving:
NPCs
NPCs are found here only if Gwaelband is controlled by the Wardens of Annúminas.


Marshall Túdang


Rosselloth


Dúnadan - Warden of Annúminas
Mobs
The following creatures are found within this area:
Maps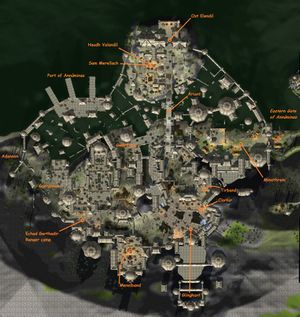 Gallery