Giant Valley
Jump to navigation
Jump to search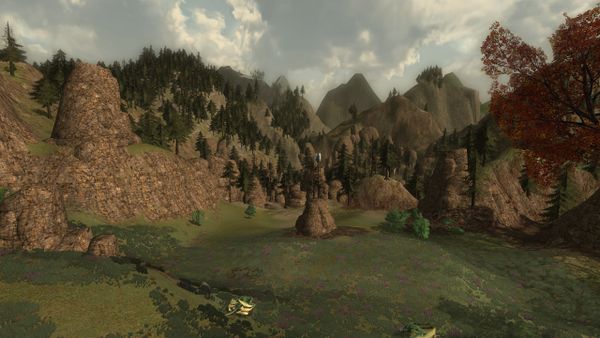 Giant Valley is an area within The Trollshaws in the south-eastern region.
This area is located south-east of High Moor and north-east of Pend Eregion in Eregion. Adventurers must avoid (or dispatch) bats, drakes, and worms to get a glimpse of the giants that gave name to this area.
Giants have claimed the eastern section, The Stonemere, while trolls are guarding the south-western section, Taur Ornolf, a secluded glade. Explorers should be aware that the creatures found here are strong, in particular the giants, drakes, and trolls. The friendly giant Arifael has set up camp at Amon Nendir, providing the only respite in the area. He is worried about his brethren's choice of allegiance, as he remains a long time friend of the Elves.
In the south, just east of Taur Ornolf, begins the narrow way leading to Daergil in Eregion. [35.6S, 7.0W]
Landmarks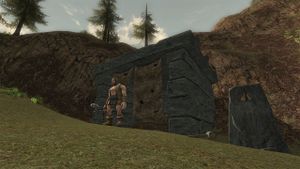 These landmarks are located within Giant Valley:
NPCs
See list of all NPCs within Giant Valley
Quests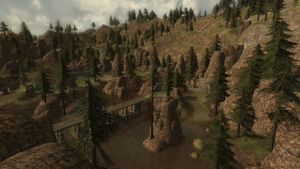 See "starting quests" and the landmarks for more quests

Starting
All of the following quests are acquired after defeating one of the target creatures in the Giant Valley.

Involving:
Mobs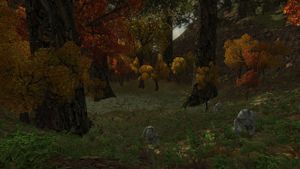 The following creatures are found within this area:
Maps
Gallery