Upper Lebennin (King's Gondor)
Jump to navigation
Jump to search
This page is about Upper Lebennin in King's Gondor . For Upper Lebennin in Eastern Gondor , see Upper Lebennin .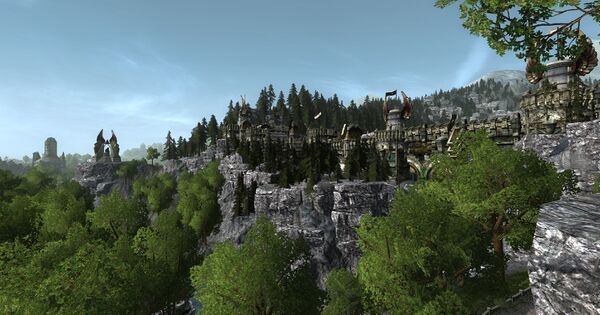 Description
Upper Lebennin is an area within the region of King's Gondor. It is the eastern part of the fiefdom of Lebennin (Lower Lebennin being the western part).
Settlements
Landmarks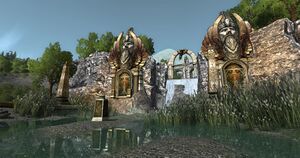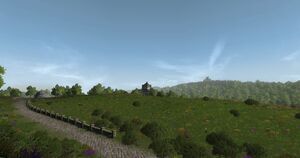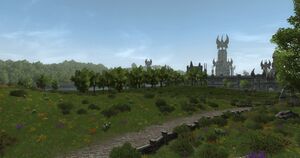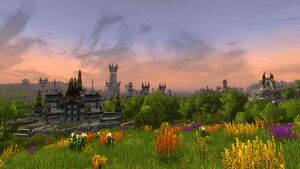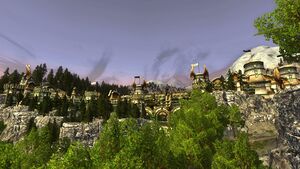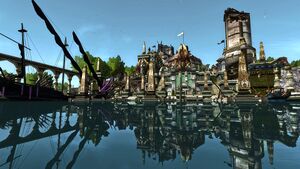 These landmarks are located within Upper Lebennin:
Connected to
Quests
The Song of Waves and Wind
Deeds
Creatures
Lore
The port city of Pelargir was the site of the pivotal battle against the Corsairs of Umbar during the War of the Ring, when Aragorn commanded the Army of the Dead to seize their ships. Balakhôr the Scourge met his end aboard his grand vessel, the Night-jewel, and it is hoped his death will spell the end of the threat posed by the Heirs of Castamir.



The Gondorian fleet is in shambles following the War of the Ring, and it will be the task of Sirgon, Lord of Lebennin, to rebuild the kingdom's ships and sea-power as quickly as possible. To that end, the city of Pelargir is filled with the sound of hammers and axes at all hours of the day and night.

The small harbour of Halach was abandoned to the Haradrim during the war, but the defeat of Sauron has allowed the townsfolk to return and begin the long process of rebuilding their lives and homes.
Maps