Summer Festival
Jump to navigation
Jump to search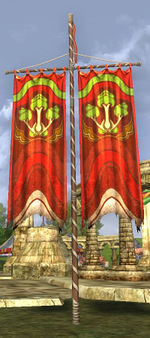 Each race knows it by a different name
Lithe Festival for Hobbits
Summerdays for Men
Summerfest for Dwarves
Festival of Enedhin for Elves
Sunny days, backyard parties, Picnics,
fruity drinks with those little paper umbrellas.
Summer Festival means dancing, drinking,
Games, and even fireworks!
Festival Grounds
When in doubt always visit the Festival Grounds! There's always something to do there, whether it's games or quests or just having a good time with others.
Locations:
Dancing
Learn the dances of each race from the different dance leaders. When involved in the quest remember to keep your dance instructor selected to make sure you are following their every step!
Dance Leaders:
If it seems all too complicated for your wobbly legs or clumsy feet then repeat to yourself...
Spoiler Alert
1; 2-3; 2-2-3; 3-1-3
Drinking
What would any festival be without a good pint of ale! For those who are interested the Inn League holds an initiation during festival times. Be careful what you drink because you only have so much time. Visit the Inn League Initiation for tips and tricks or just to learn more about them.
Inn League Member:
Fireworks
Fishing
First you'll need the Fishing hobby.
Then to get the Stocking The Pond Quest, talk to Neddie Grubb in the fishing stand in Bywater Pool. Unlike other tasks, you can't catch fish ahead of time because you need a certain amount and kind of fish from each fishing hole.
Summer Festival NPCs
Gaellien Quartermaster
Ered Luin - The Festival Garden
Bluet Goldworthy Frozen Sweet-cream Vendor
Barmy Rootknot Tavern Keep
Neddie Grubb Quartermaster
Melia Pott Expert Angler
Mosco Smallburrow Quests
Related Articles