Southern High Pass
From Lotro-Wiki.com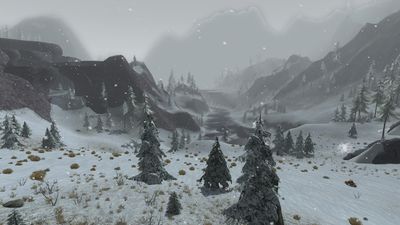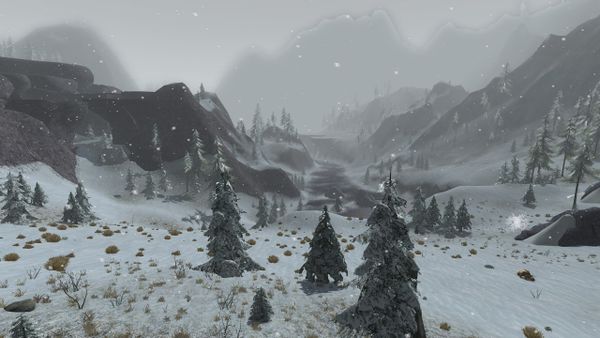 Southern High Pass is an area within The Misty Mountains in the south-eastern region.
As its northern sibling this area is but a travel route, from Giant Halls further northwards, not mentioned in any lore or tales known today. This dale, located just south of Hrimbarg, is somewhat warmer than the northern High Pass, in fact, at its southern end adventurers need to avoid holes in the ice.
Hunters of all sorts gravitate to this area for its rich population of worms, though they also need to fight gauredain and wolves. Small herds of mammoths may be found at some quiet pockets. Also, the nature is rich on resources for Master crafters.
Minor services and travelling means are found at Hrimbarg with its Stable-master, and the area contains a Camp Site Fire, though without any mustering horn. A narrow route runs from Giant Halls via Men Helch and Ceber Los, though well patrolled by frost-giants.
Travelling
Landmarks
These landmarks are located within Southern High Pass:
Quests
See the landmarks for more quests
Involving:
Mobs
The following creatures are found within this area:
Maps