South High Pass
Jump to navigation
Jump to search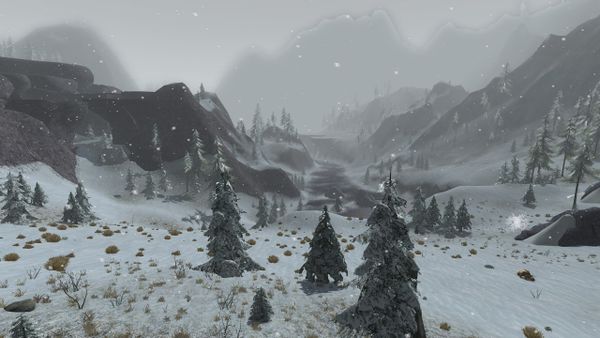 Southern High Pass is an area within the Misty Mountains in the south-eastern region.
Alongside its northern counterpart, this area makes up half of the eastern section of the Misty Mountains. Unlike Northern High Pass, which possesses the entrance to the notorious Goblin-town, Southern High Pass is relatively unremarkable in comparison. This dale, located just south of Hrimbarg, is somewhat warmer than the northern High Pass as shown by several areas where the ice has melted, and the water trapped beneath flows freely. The valley is characterized by the large, mostly frozen lake in the center, snow-brushed fir trees, and rocky cliff sides and outcroppings.
Hunters of all sorts gravitate to this area for its rich population of worms that spill out of the Writhenbores, though they also need to be wary of the local Gauredain and their wolf companions who often wander from their camps at Erforgh Cleft. Small herds of mammoths may be found at some quiet pockets as well. A narrow route runs from the Giant Halls via Men Helch and Ceber Los in the west, though the way through is well patrolled by giants.
Minor services and travelling means are found at Hrimbarg with its Stable-master, and the area contains a Camp Site Fire, though without any mustering horn.
Travelling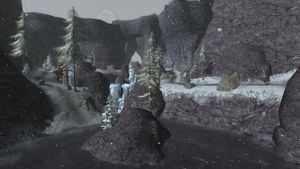 Landmarks
These landmarks are located within Southern High Pass:
Quests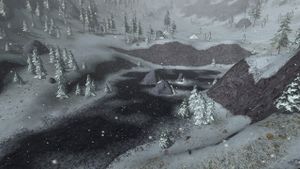 See "starting quests" and the landmarks for more quests
Involving:
Mobs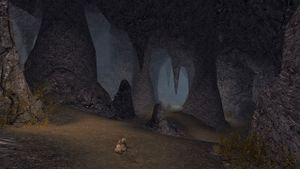 The following creatures are found within this area:
Maps
Gallery