Nan Tornaeth
Jump to navigation
Jump to search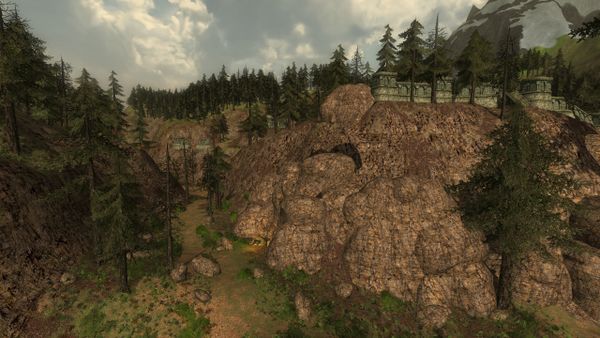 Nan Tornaeth is an area within the Trollshaws, in the central-north region.
North of Bruinen Gorges and east of North Trollshaws this area is home to deep gorges and towering cliffs. To its furthest south-west Nan Tornaeth borders to the Stone-trolls' Glade, well known from Bilbo Baggins's tales, where it also borders to South Trollshaws.
Nan Tornaeth is a deserted part of the Trollshaws, isolated and dangerous. There are many strange ruins around this area, a reminder of the destruction of the last remnants of the Kingdom of Rhudaur. Mainly bears, trolls, and worms, but also hill-men, wights, and other fell creatures are prowling the area. The creatures display an aura of pain and disease, evidence of a great darkness emanating from somewhere in the area.
Centrally located is a Camp Site Fire, set up by the Elf Calenthon who is worried about the upset wildlife. He also offers a swift ride to Thorenhad. A Mustering Horn is found just outside the entrance to the Lost Temple, a level 65+ world instance.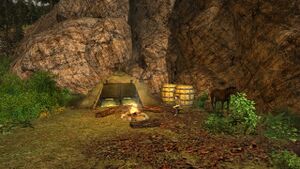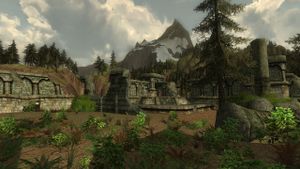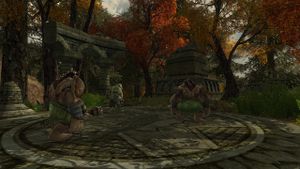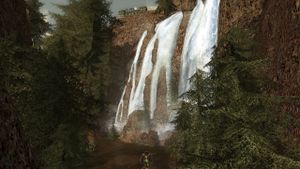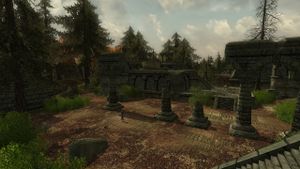 NPCs
See "list of NPCs" within the area
Quests
See "starting quests" and the landmarks for more quests
Starting:
Repeatable:
Involving:
Creatures
The following creatures are found within the area:
Maps
Gallery