Bruinen Source North
Jump to navigation
Jump to search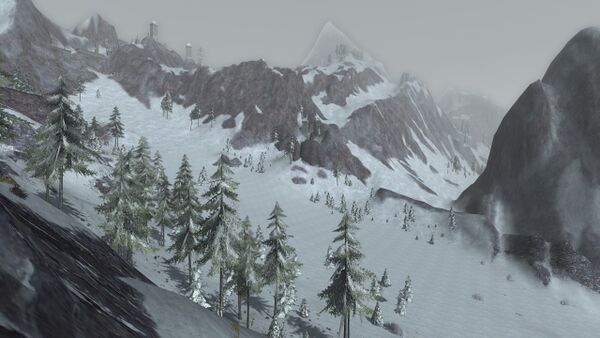 Bruinen Source North is an area within the Misty Mountains, in the north-western region.
Snowy expanses, steep mountain sides, and some small spruce groves describes this long slope up to Helegrod, the long lost hold of the Dwarves. Vicious snow-beasts and worms are prowling the widths, attacking any unwary traveller, as well as Corcur hill-men who are also guarding the stairs closest to Helegrod where rumours of a dragon Thorog, Skorgrím, and Nazgûl are ushered.
To the south-west two sturdy dwarves keeping alive a welcoming Camp Site Fire with a Mustering Horn. They hand out quests to friendly visitors.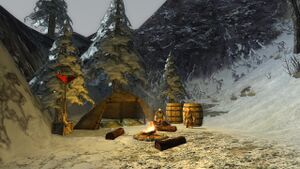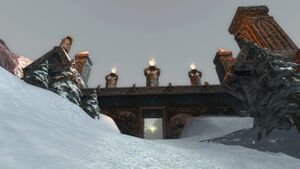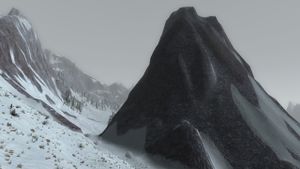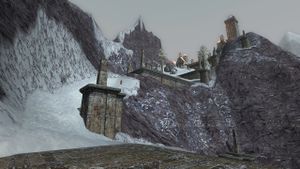 NPCs
See "list of NPCs" within the area
Quests
See "starting quests" and the landmarks for more quests
Starting:
Involving:
Creatures
The following creatures are found within the area:
Maps
Gallery