Bridgefields
Jump to navigation
Jump to search

The Bridgefields is an area within the Shire, in the eastern region.
The fields north of The Water, east of the Brandywine, and north-west of the Brandywine Bridge are known as the Bridgefields. The Northway begins at the Great East Road, near Budgeford, and runs through this area northwards to Greenfields and beyond.
Budgeford provides both good services as well as crafting facilities.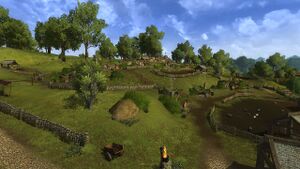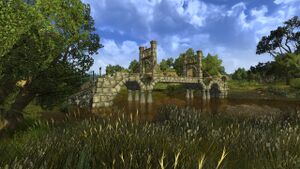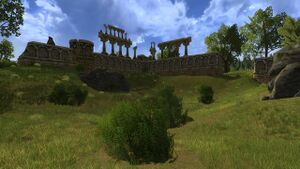 NPCs
See "list of NPCs" within Bridgefields
Quests
See "starting quests" and the landmarks for quests
Starting
Creatures
The following creatures are found within the area:
Lore
One of the most easterly parts of the Shire, Bridgefields was a stretch of about ten miles that lay along the East Road immediately before it reached the Brandywine Bridge and left the Shire. In the western parts of Bridgefields were the townships of Whitfurrows and, a little to the north, Budgeford on the Water. Budgeford was best known as being the home of the Bolger family, one of whom - Fredegar - played a part in the departure of Frodo on his journey to Rivendell. — lorebook
Maps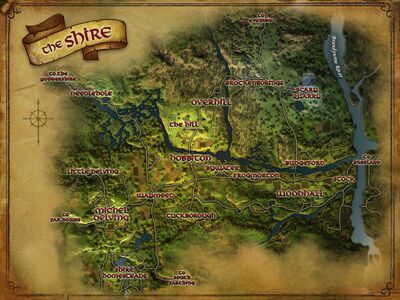 Gallery