Sarn Ford
Jump to navigation
Jump to search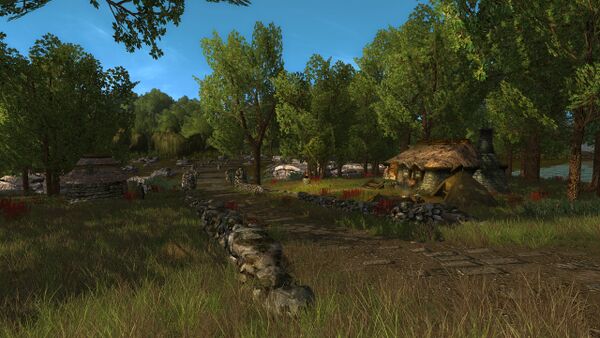 Sarn Ford is a landmark within Ruddymore, in Cardolan. [47.8S, 56.2W]
This ford crosses the Baranduin (Brandywine) River, linking the Shire in the west to Cardolan in the east. The crossing here has long been guarded by the Rangers of the North, keeping watch over the Shire and over their old lands in the hills of Cardolan.
Crossing the ford [47.2S, 56.9W] will lead you to the southern Delving Fields in the Shire, south of Michel Delving. [36.7S, 72.9W]
Services
Travelling
Sarn Ford Stable-master destinations
Deeds
These deeds can be advanced by visiting Sarn Ford:
Quests
Epic:
Regional:
NPCs
Lore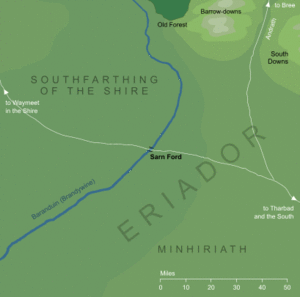 Sarn Ford is the stone ford on the Baranduin (Brandywine) River, located on the far southern borders of the Shire. It was a strategic camp and way-point for the Dúnedain Rangers of the North. On 22 September T.A. 3018, the Rangers guarding the Shire were driven off in the evening by Ringwraiths.
Gallery