Bear Dens (Bruinen Gorges)
Jump to navigation
Jump to search
This page is about the dens in the Trollshaws. For the dens in the Shire, see Bear Dens.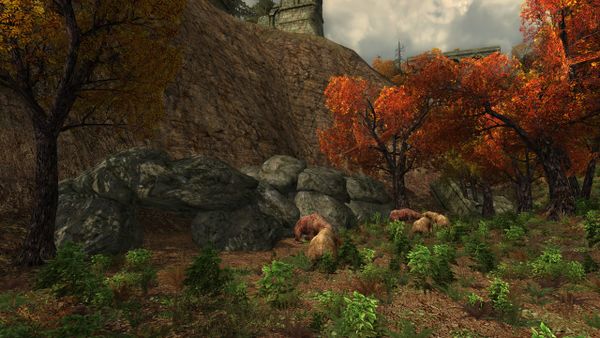 The Bear Dens are found within the Bruinen Gorges, in the Trollshaws. [32.0S, 15.1W]
Just south-east of Thorenhad, below the cliff-side under its walls, many mountain-bears have settled down in some crumbled ruins and boulders. Though devastating to the unaware they also provide both skin and meat for the Elves camping in the nearby ruins.
Quests
Creatures
These creatures are encountered at this location:
Gallery