Bear Dens
Jump to navigation
Jump to search
This page is about the landmark in The Shire. For the dens in The Trollshaws, see Bear Dens (Bruinen Gorges).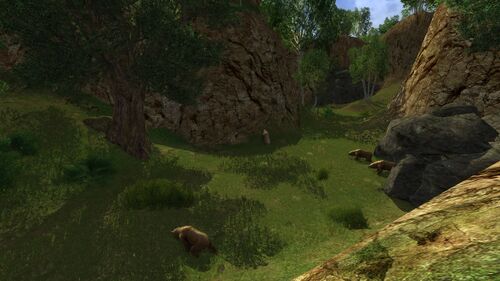 Location
The Bear Dens is a landmark within Tookland in the Shire. [34.5S, 70.4W]
It is located south of and above the Great Willow and as can be understood from the name, they are home to an extensive family of bears.
Quest Involvement
Mobs
Gallery