Thundergrot
From Lotro-Wiki.com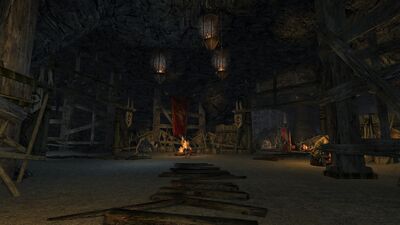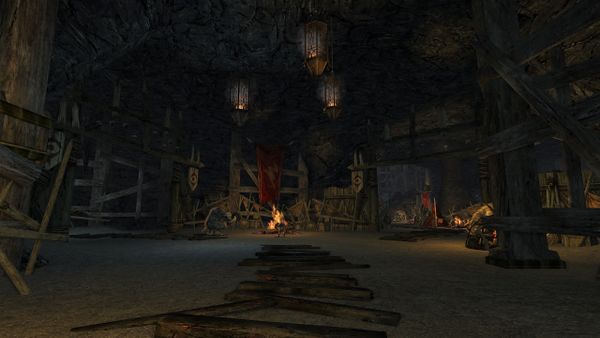 Lore
The Thundergrot is aptly named for the enormous booming sounds that echo through the surrounding caves and passages. This thunder is produced by massive drums carried by Cave-troll Drummers, who are bred and enslaved by the goblins and employed when they raid larger settlements under cover of night.
Location
The Thundergrot is a cave located within Goblin-town[21.8S, 6.2E].
Directions
Only one way to go downstairs upon entering. (Note: coming back, the stairs up are in the mid-west part of the chamber) At the bottom, head south and the chamber opens up into several small rooms / areas.
Kaushar for Drum Keepers and Drummers of the Deep can be found both in the far southern and far eastern rooms.
There is a Refuse Pile with a button near a campfire roughly in the middle of the chamber
See Goblin Town Map