Thundergrot
Jump to navigation
Jump to search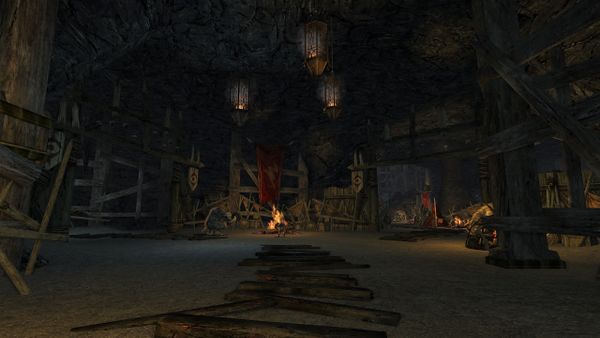 Thundergrot is a landmark within Goblin-town, in the Misty Mountains. [21.8S, 6.2E]
This deep cavern is only accessible by descending the crude scaffolding constructed by the goblins, deep within Goblin-town's western tunnels. The booming sound of cave-trolls beating their drums, so as not to be beat by their goblin masters, can be heard.
Quests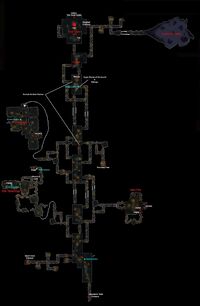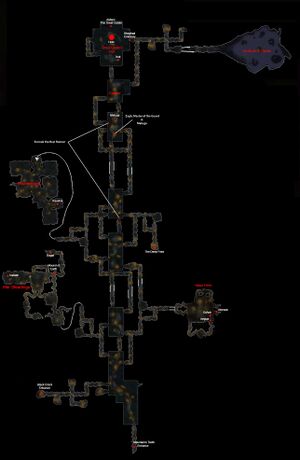 Tips: See Goblin-town Quests in Order
Involving:
Deeds
These deeds can be advanced by exploring Thundergrot:
Creatures
These creatures are encountered at this location:
Lore
Thundergrot is aptly named for the enormous booming sounds that echo through the surrounding caves and passages. This thunder is produced by massive drums carried by the Cave-troll Drummers bred and enslaved by the goblins and employed when they raid larger settlements under cover of night. — Deed
Directions
There is just one way to go downstairs upon entering. At the bottom, head south and the chamber opens up into several small rooms.
Kaushar and the trolls can be found both in the far southern and far eastern rooms
There is a Refuse Pile with a button near a campfire roughly in the middle of the chamber
Going back up: the stairs up are in the mid-west part of the chamber
Gallery