Pren Gwydh
Jump to navigation
Jump to search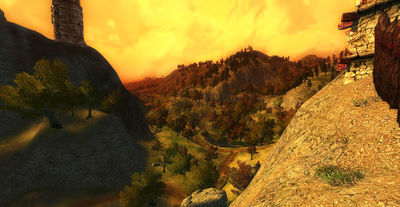 Pren Gwydh is the central area in Dunland. It is dominated by the settlement, Galtrev to which all roads lead, and which provides all services.
Settlements
The following settlements are found within this area:
Landmarks
These landmarks are located within Pren Gwydh:
Quests
See Dunland Quests - A list of all Dunland quests in play-through order.

Many of the quests in Pren Gwyth begin in Galtrev.
Mobs
The following creatures are found within this area:
Wargs, Wolves and Boars, oh my! And a bunch of Crows.
Maps