Amon Varadh
From Lotro-Wiki.com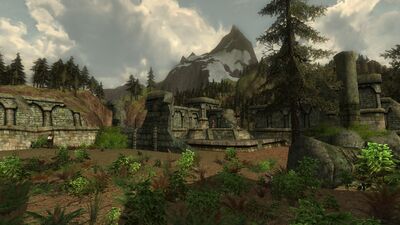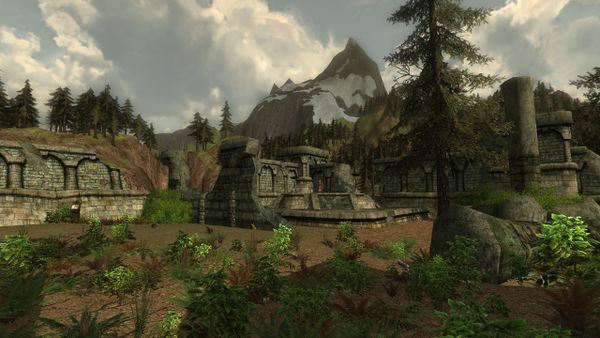 Location
Amon Varadh is a landmark within Nan Tornaeth in The Trollshaws. [27.9S, 14.9W]
Towering high above the deep valleys of Nan Tornaeth the ruins of Amon Varadh now hosts wights, a few hill-men, and fell creatures. The easiest way is rounding the cliffs of Amon Varadh clockwise from Calenthon, who is found by a Camp Site Fire at the the south-western base. Going via Amon Varadh is also the only way to reach Minas Ciliant and beyond.
Deeds
The following deeds can be obtained by visiting this location:
Quests
Involving:
NPCs
Mobs
The following creatures are found within this area:
Lore
The tower of Amon Varadh was named after the high hill upon which it was constructed, providing a commanding view of the surrounding valleys.