Wells of Langflood
Jump to navigation
Jump to search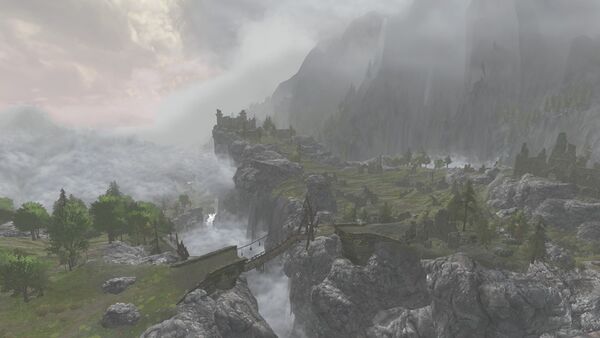 Wells of Langflood is a region found the land Rhovanion.
Langflood is the Rohirrim name for the river with the Sindarin name Anduin. Both names mean "Long River", reflecting the fact that it flows from this region and all the way south to the Bay of Belfalas. The Wells of Langflood lie west of Ered Mithrin and the Withered Heath, north of the Vales of Anduin, east of the Misty Mountains, and south of Elderslade and the Upper Anduin.
Wells of Langflood Locations
Locations found within the region of the Wells of Langflood are listed below.
---
Connected Locations
Creatures
Crafting
Crafting Tier(s):
Crafting Facilities:
There are no crafting facilities in the Wells of Langflood.
Lore
Through the ages of the world, many peoples have inhabited the Wilderland. In the latter days of the Third Age, Beornings, dwarves, and the Great Eagles all consider themselves protectors over these northern lands. With conflict brewing in Gundabad, these protectors now share the common goal of keeping the Wells of Langflood safe.
Maps