Trum Dreng
Jump to navigation
Jump to search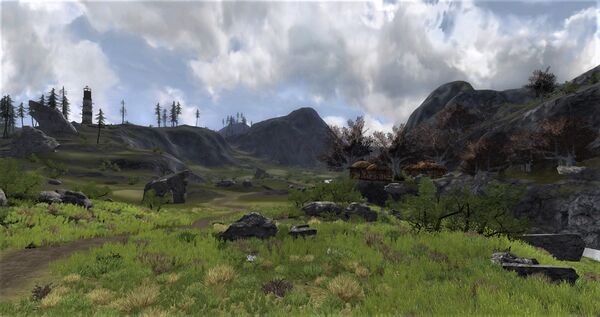 Trum Dreng is located in the north-west corner of Dunland. It is the home of the Stag-clan. This is the first area you will encounter if you are travelling south from the Mournshaws to meet up with Ranger Braigiar just inside its border at Dúvispont [73.7S, 22.1W] in the Mournshaws, the North Pass entrance into Trum Dreng. Later he will meet with you near the stable master for the village of Lhan Tarren.
After completing quests in Trum Dreng, you can proceed to the Bonevales and complete quests there or head to Galtrev and meet with Halbarad.
Services
Other services are located in the Stag-clan village of Lhan Tarren.
Quests
Epic Quests
NPCs
Creatures
Maps