The Keg-race of Thorin's Hall
Jump to navigation
Jump to search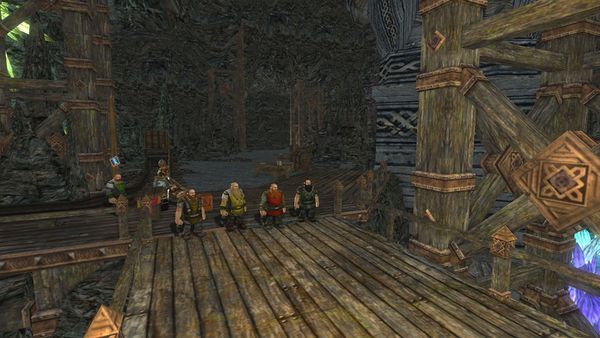 The Keg-race of Thorin's Hall is an instance in Thorin's Hall, in Ered Luin.
The dwarves of Thorin's Hall are having races amongst the doughtiest drinkers and runners of their folk. You can observe the races and venture a guess at who is the likeliest to win. If your contestant does not win there is a consolation prize, but this must be claimed before the next race starts or your prize is forfeit.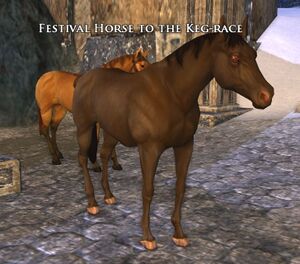 This instance is accessible during Farmers Faire and is entered by using a "Festival Horse to the Keg-Race".
Deeds
NPCs
Quests
Starting:
Involving: