Rhunendin
From Lotro-Wiki.com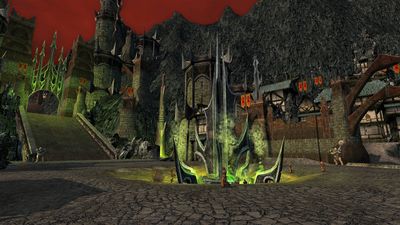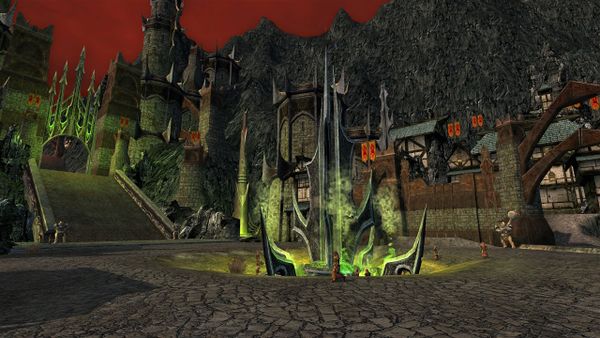 "I like this land. It reminds me of the twilit wilds, far away in the North, where my heart remains." - Calenglad
Location Stub
This article or section is marked for missing location information.
Please visit Create new location and help expand knowledge about this wondrous place.
Location
Rhunendin is an area found within Angmar.
Lore
When Earnur and Glorfindel drove the hosts of Angmar from the fallen North-kingdom, they eradicated the Angmarim west of the Misty Moutains. A short time later, however, the ancestors of the Rohirrim pressed northward on the far side of the mountains and drove the remaining angmarim back into their former realm, thought they were now scattered and few. Over the long years, the remnants of Angmar begain to multiply and grow strong again, and built towns and villages once more.
Rhunendin is one such town, guarding the western approach to the Witch Kings former capital of Carn dum. The Angmarim remain faithful to their banished lord, and serve his steward, Mordirith, called the false king by the Hill-men who dwell in Angmar. Rhunendin is a mighty bastion against those who would overthrow Angmar once more..