Maethad
Jump to navigation
Jump to search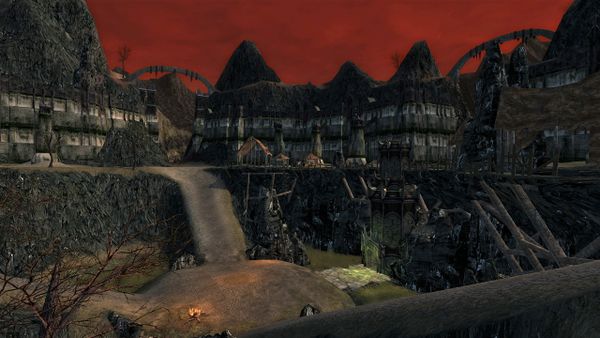 Maethad is an area within Angmar, in the south-eastern region.
This area is also referred to as "the Arena", due to the layout, the placement of mobs, and that the name is Sindarin for "Battle". Maethad is contained within the borders of Gorothlad at all sides. Watching-stones are standing guard by each of the two entrances, applying +5 Dread on adventurers, in addition to the brutish trolls and Gertheryg keeping watch. Those that truly wish to enter the arena will find the eastern entrance to be the more accessible of the two due to the distance between the Watching-stone and guards.
Throughout Maethad trolls spar along the rim of the arena to hone their abilities in warfare. In the sunken pit at the centre of the arena is the Ushum-ghâsh which is used to initiate challenges to Khurrákh, the current Master of Maethad, though he will only fight those he deems worthy.
To the north-east, in Gorothlad, is a Camp Site Fire with a Mustering Horn. [4.1N, 21.7W]
Quests
Involving:
Creatures
The following creatures are found within the area:
Maps
Gallery