Limael's Vineyard
Jump to navigation
Jump to search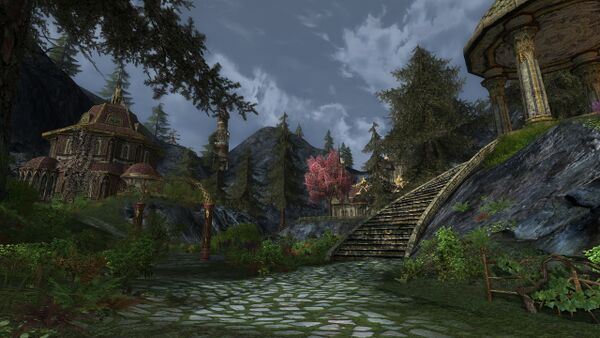 Limael's Vineyard is an area within Ered Luin in the southern region.
The wine-house named Limael's Vineyard is located furthest to the west of the valley. [26.2S, 96.2W]
In a sheltered pocket in the mountains, to the west of Falathlorn, a lush elven vineyard is located. Starting by a bridge between Celondim and Duillond, a path at the northern shore of the stream leads to the mouth of the narrow valley.
However, connoisseurs must fight their way through the valley to the wine-house since the area is overrun by goblins. The Elf, Master-vintner Brethilwen, worries about its old wine-cellar which contains quite a number of flasks of a rare and ancient vintage.
Quests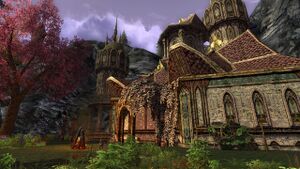 Starting:
Involving:
Deeds
These deeds can be advanced by exploring Limael's Vineyard:
NPCs
Brethilwen - Vintner

[26.7S, 94.9W]
Creatures
The following creatures are found within the area:
Lore
"Limael's Vineyard was once the chief source of wine-grapes for the Elves of Ered Luin, but goblins have since taken over the once-peaceful vale. Nevertheless, the Elves still harvest the grapes when they ripen, as well as the trespassing goblins." — Deed text
Maps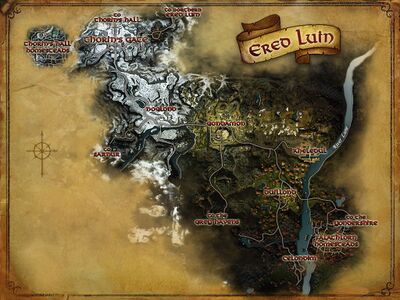 Gallery