Haudh Lin
Jump to navigation
Jump to search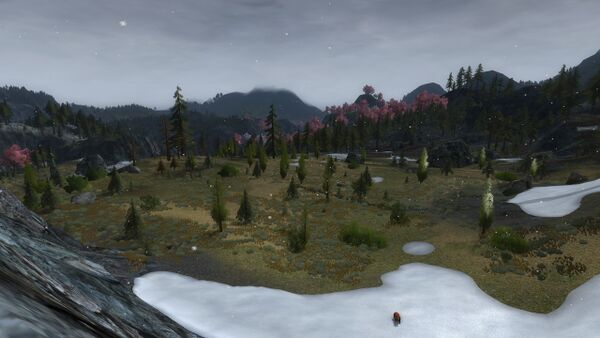 Haudh Lin is an area within Ered Luin in the north-eastern region.
Located out of immediate reach of dwarves and elves of the western Low Lands and the southern Falathlorn, respectively, this area is now overrun by all sorts of creatures and foul Dourhand dwarves. While this snow-covered area dampens the spirits of many, the sight of Thrasi's Lodge is a safe haven for adventurer's, just south of the main road.
After the introduction quests for new dwarves and elves the races split temporarily. New elves will explore Falathlorn and search for the abducted Avorthal. New dwarves will help Durin's folk in the west of Ered Luin with the wretched goblins. However, in a joint effort the local dwarves and elves turn to the Rangers who dwell at Thrasi's Lodge. These, and other residents there, gladly ask the visitors to clean out the evilness from Haudh Lin, while the united epic prologue continues.
At Thrasis' Lodge are a stable-master and a Grocer.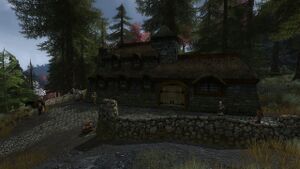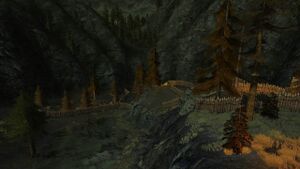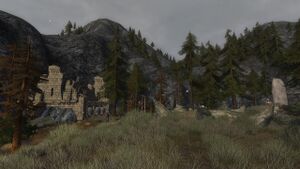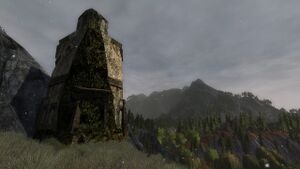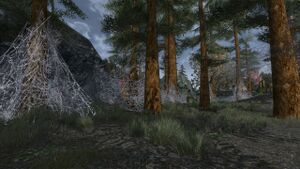 NPCs
See "list of NPCs" within Haudh Lin
Quests
See "starting quests" and the landmarks for more quests
Starting:
Involving:
Creatures
The following creatures are found within the area:
Maps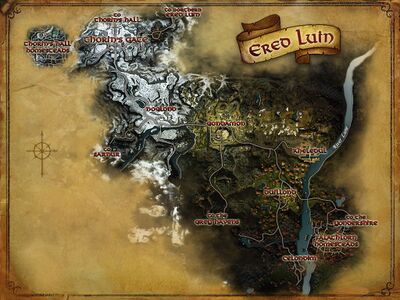 Gallery