Falathlorn
Jump to navigation
Jump to search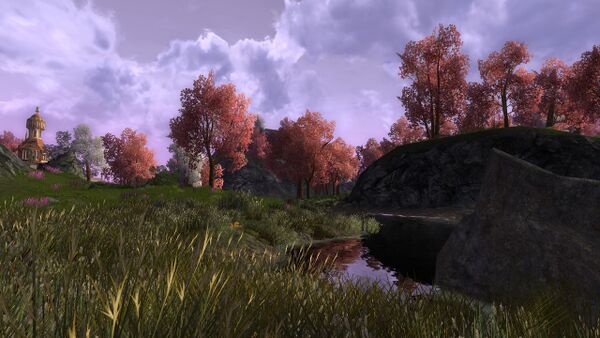 Falathlorn is an area within Ered Luin in the south-eastern region.
This is a beautiful spring-time area of Ered Luin which is mainly populated by elves. Its name is Sindarin for "Shore of the Water" which refers to river Lhûn running past its east border, and through it where the Eastway crosses the river eastwards. Falathlorn is directly connected with seven other areas, counting the Shire to where the swift Eastway runs.
New elf and dwarf characters will pass through Falathlorn after some time in Celondim and the Low Lands respectively. Duillond provides them with some basic services and merchants for the time they stay.
During festivals the amount of visitors for the Festival Garden quickly wakes up this otherwise drowsy area. Shrew-stomping at the Spring Festival is popular, but all seasons has their specialities.
Travelling
Settlements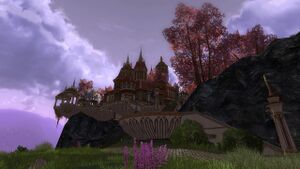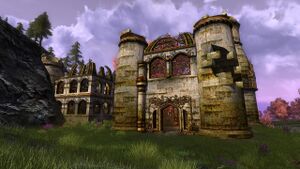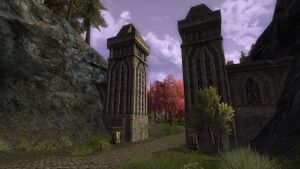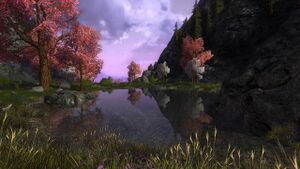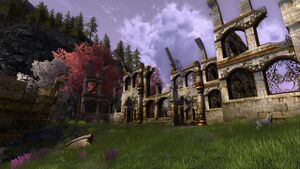 The following settlements are found within this area:
Landmarks
These landmarks are located within Falathlorn:
Interiors
NPCs
See list of all NPCs within Falathlorn

Quests
See "starting quests" and the landmarks for more quests
Involving
Mobs
The following creatures are found within this area:
Maps
Gallery