Rath Teraig
Jump to navigation
Jump to search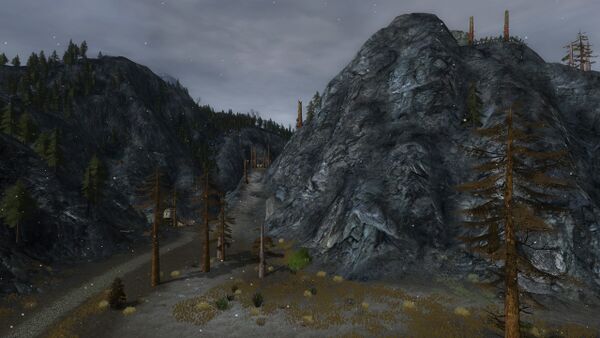 Rath Teraig is an area within Ered Luin in the centre region.
Rath Teraig is Sindarin for "Mountain Path" and once run through its canyon the road from the Blue Mountains to the Grey Havens. However, now its southern gate is sealed off and dwarves guard its northern entrance at the Northern Barricade. Only its eastern entrance from Falathlorn is controlled by the goblins.
The goblins who are trapped within Rath Teraig have built several camps and fortifications and are preparing an assault against the dwarves. However, it seems that Skorgrím Dourhand has made some kind of foul agreement and if not averted the situation may quickly become uncontrollable. New dwarf and elf characters are occupied cleansing Rath Teraig from evil creatures and will eventually find a resolution to the escalated tension between the local dwarves and elves.
Landmarks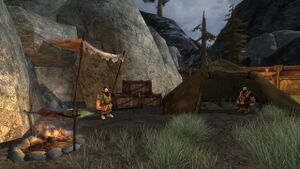 These landmarks are located within Rath Teraig:
NPCs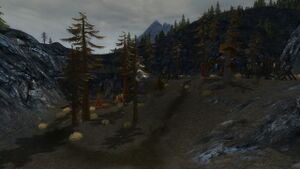 See list of all NPCs within Rath Teraig
Quests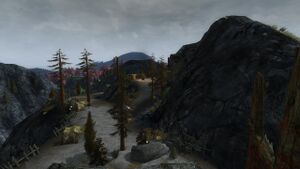 See "starting quests" and the landmarks for more quests
Starting
Mobs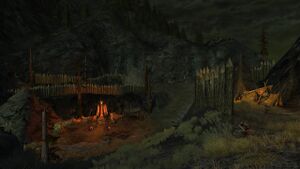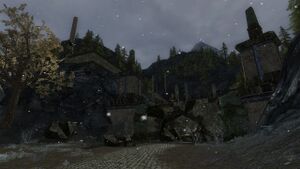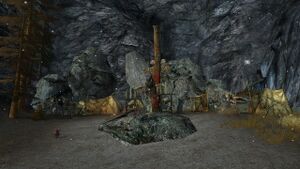 The following creatures are found within this area:
Maps
Gallery