Ost Anglebed
Jump to navigation
Jump to search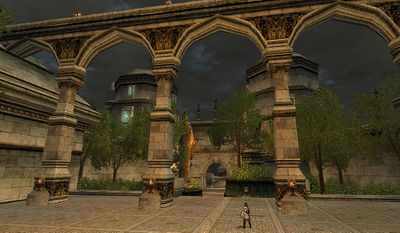 Location
Ost Anglebed is a settlement located within the area of Lebennin in Central Gondor. [79.2S, 39.2W]
Note that the area is also referred to as Lower Lebennin on some maps and stable-master destinations.
Services
Mailboxes
Tasks Bulletin Board
Travelling
Deeds
The following deeds can be advanced by visiting this place:
Quests
NPCs
Services
The following NPCs provide services.
Lore
Ost Anglebed is a Gondorian settlement in Lebennin next to the beacon of Amon Anglebed. The Lord of Lebennin resides here.