Minas Eriol
Jump to navigation
Jump to search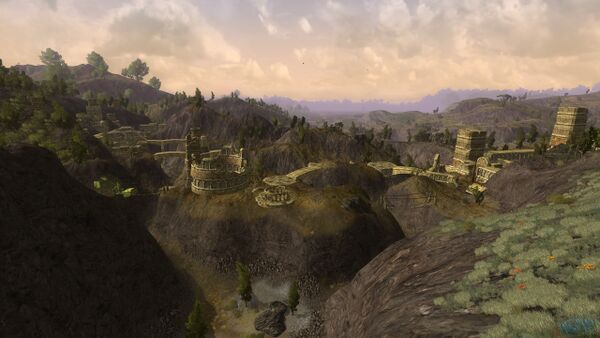 Minas Eriol is an area within the Lone-lands, in the the south-western region.
Minas Eriol (Sindarin for Western Tower) is a large ruin enclosed within the southern Annunlos and was once a majestic city of Cardolan. These towers stood erect guarding the valley under the Weather Hills, but now it is inhabited by goblins, wargs, wolves, and vicious spiders.
Despite its large size, the ruins only have a few entrances - south of the Forsaken Inn, and west of the Eglain Camp and either through Ost Laden via bridges, or through the spider ditches and up into the keep. Most creatures are normal difficulty but expect occasional spots with signature enemies, certainly so in the goblin stronghold to the south-east.
Services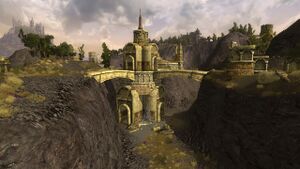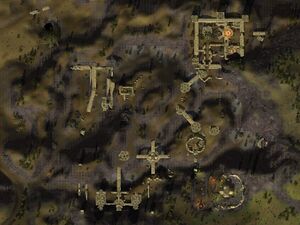 NPCs
See "list of NPCs" within the area
Quests
See "starting quests" and the landmarks for more quests
Starting
Involving
Creatures
The following creatures are found within the area:
Maps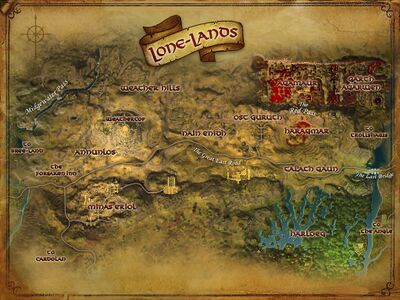 Gallery