Itä-mâ
Jump to navigation
Jump to search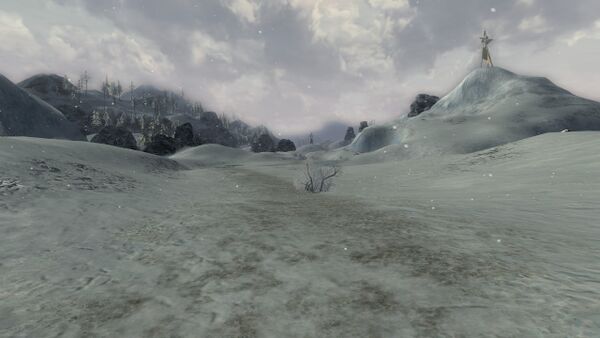 Itä-mâ (Lossoth for East Land) is an area within Forochel, in the central region.
Itä-mâ lies along the southern shoreline of the Ice Bay of Forochel and it stretches along the west-eastbound main road. The western part hosts elks, saber-tooths, and snow-mantle aurochs, and more. The eastern part hosts somewhat stronger creatures, such as snow-bears, peikkos, and worms. Much of the landscape is barren but breathtaking views of the bay are aplenty.
Dotted across the snowy plains are several small homesteads and camps which often provides some shelter. The hunters and fishermen here are friendly though doubtful about the "Sivullinen" (Lossoth for Outsider). If just Karhu-leiri and Pynti-leiri could be taken back from the invading beasts they provide repeatable quests that will improve that standing with Lossoth of Forochel. Once proven true with Chieftain Ora she directs the westwards to Zigilgund.
Centrally located lies Pynti-peldot that affords a Stable-master, Milestone, Healer, Supplier & Provisioner, Mailbox, and a Tasks Bulletin Board. Far to the west lies Jänis-leiri, a small hunting camp with a Camp Site Fire and quest-givers.
Locations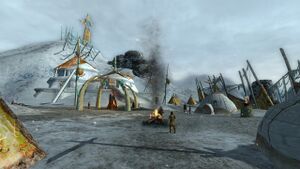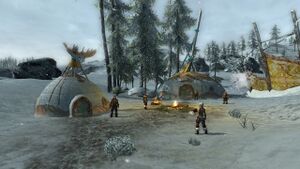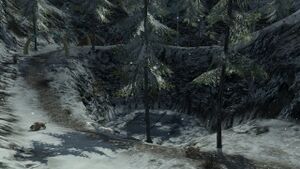 NPCs
See "list of NPCs" within the area
Quest instance only:

Quests
See "starting quests" and the landmarks for more quests
Starting
Involving
Creatures
The following creatures are found within the area:
Maps
Gallery