Itä-mâ
Jump to navigation
Jump to search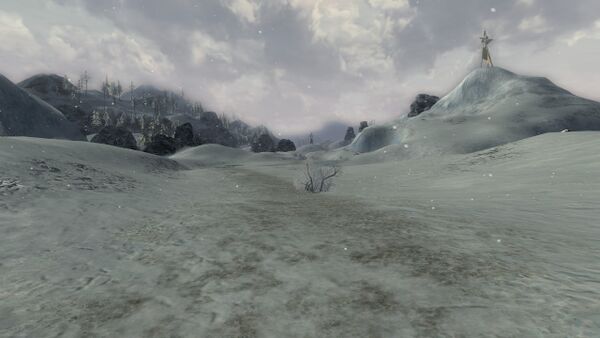 Itä-mâ is an area within Forochel in the central region.
This area lies along the southern shoreline of the Ice Bay of Forochel and it stretches west and east along the main roads of Forochel. The name is "East Land" in Finnish. The western section houses many elks, saber-tooths, and snow-mantle aurochs, as well as roaming Gauredain and the ocassional grim. The eastern section houses somewhat stronger creatures, such as snow-bears, peikkos, and worms. Both sections have scattered camps with friendly Lossoth or hostile Gauredain. At both Karhu-leiri and Pynti-leiri, daily quests are available for improved standing with the Lossoth should they be liberated from the occupying forces. Much of the landscape is barren within this area, but breathtaking views of the bay are aplenty.
Travelers come from the south will probably want to first stop at Pynti-peldot, the large hunting camp at the fork in the roads. The inhabitants may not be trusting at first, but should a traveler prove themselves, they will open up in no time. Dotted across the snowy plains are several small homesteads and camps which usually provides some shelter. Once Chieftan Ora is convinced she gives her best recommendations and directs the "Sivullinen" westwards to Zigilgund. The hunters and fishermen here are friendly though doubtful about the "soft-landers". They doubt is understanble, considering men of Angmar have been searching for the treasures lost in the ice masses where the last king of the North drowned, more than thousand years ago.
Pynti-peldot offers the services of a Stable-master, Milestone, Mailbox, and a Tasks Bulletin Board, as well as a Supplier and Provisioner, a Healer, and a Champion Trainer who has lost his fellowship. Far to the west lies Jänis-leiri, a much smaller hunting camp with a Camp Site Fire, and a Minstrel Trainer who also has lost her fellowship.
Settlements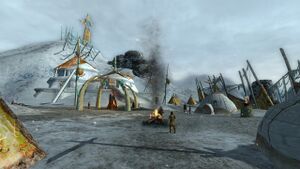 The following settlements are found within this area:
Landmarks
These landmarks are located within Itä-mâ:
NPCs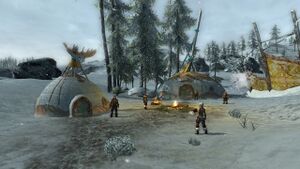 See list of all NPCs within Itä-mâ


Ida


Lossoth - Scattered throughout


Pinja


Urmas
Quest instance only:


Etu


Ikka


Manu
Quests
See "starting quests" and the landmarks for more quests

All Quests within Itä-mâ
The following quests are starting within Itä-mâ, unbound to any landmark:
Starting:
The following quests are starting at the specified locations:
Pynti-peldot Heikki
Kimmo
Aiding the Champion
My Sister's Sword [45]
A Sword Shivered [47]
Gaining Favour
Grudgingly-earned [45]
Dwarves and Mammoths [46] Vector to Zigilzund
Involving:
Mobs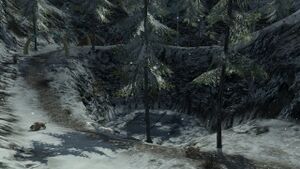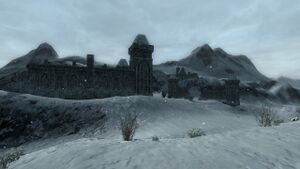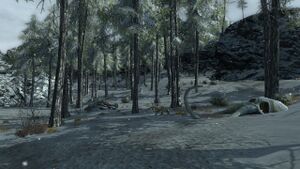 The following creatures are found within this area:
Maps
Gallery