Itä-mâ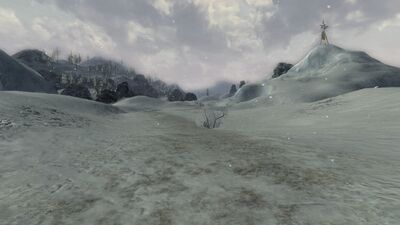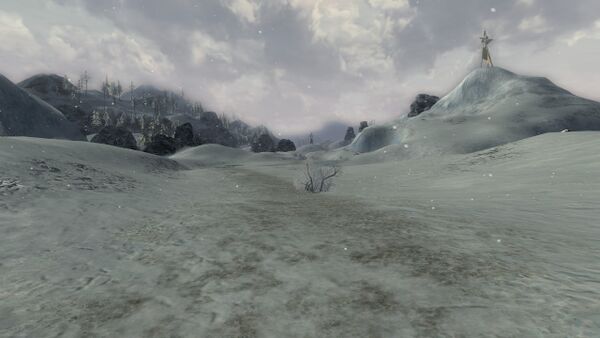 Itä-mâ is an area within Forochel in the central region.
This area lies along the southern shoreline of the Ice Bay of Forochel and it stretches west and east along the main roads of Forochel. The name is "East Land" in Finnish. The western section houses many elks, saber-tooths, and snow-mantle aurochs, as well as roaming gauredain and a few grims. The eastern section houses somewhat stronger creatures, such as snow-bears, peikkos, and worms. Both sections have landmarks with friendly Lossoth or hostile beasts. At both Karhu-leiri and Pynti-leiri, daily quests are available for improved standing with the Lossoth.
Travellers from southern regions will probably first stop at Pynti-peldot, the large hunting camp. First an Outsider must gain trust with chieftain Ora, which involves many quests aiming for the western section. In this area will be found several small homesteads and camps which usually provides some shelter. Once Ora is convinced she gives her best recommendations and directs the "Sivullinen" westwards to Zigilgund, rather than to the eastern section of this area. The hunters and fishermen here are friendly though doubtful about the "soft-landers". Rightfully so, considering how many sneaky numbers of Angmar have been searching for the treasures lost in the ice masses where the last king of the North drowned, more than thousand years ago.
Pynti-peldot offers the services of a Stable-master, Milestone, Mailbox, and a Tasks Bulletin Board, as well as a Supplier and Provisioner, a Healer, and a Champion Trainer who has lost his fellowship. Far to the west lies Jänis-leiri, a very small hunting camp with a Camp Site Fire, and a Lore-master Trainer who also has lost her fellowship.
Settlements
The following settlements are found within this area:
Landmarks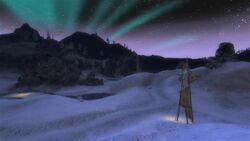 These landmarks are located within Itä-mâ:
NPCs
See list of all NPCs within Itä-mâ


Ida


Lossoth - Scattered throughout


Pinja


Urmas
Quest instance only:


Etu


Ikka


Manu
Quests
See "starting quests" and the landmarks for more quests
Starting:
Involving:
Mobs
The following creatures are found within this area:
Maps