Barad Dhorn
Jump to navigation
Jump to search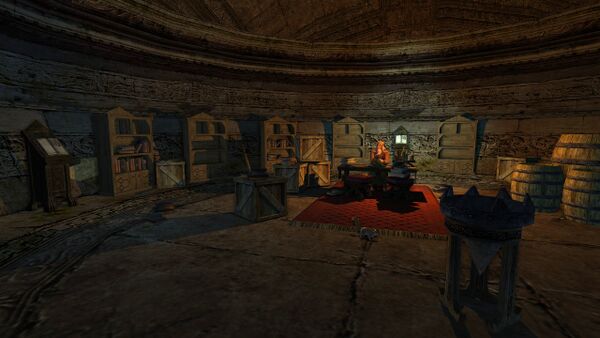 Barad Dhorn is an interior and a landmark within Agamaur, in the Lone-lands. [29.8S, 27.4W]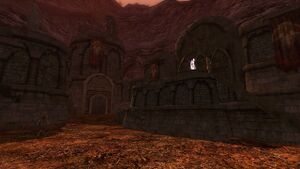 Located just inside the Red Pass, north of the Circle of Blood, is the ruined tower of Barad Dhorn (Sindarin for Strong Tower). It is almost all that remains of a settlement that today is the tenuous foothold of the hardy Eglain.
The tower itself is occupied by a brown-robed lore-master that has come to the area of late. He dwells in the interior of the tower, that is yet decently intact.
Quests
Starting
Involving:
NPCs
Lore
The tower of Barad Dhorn is an ancient tower long since abandoned by its builders, left only as a haunted ruin. However, Radagast the Brown reclaims the tower during the first attack on Ivar the Blood-hand, and moves his base of operations there to better strike out at the evil of Garth Agarwen.
Gallery