South Ithilien
Jump to navigation
Jump to search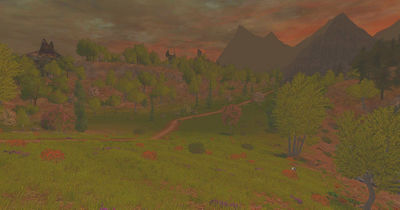 Description
South Ithilien is an area within Eastern Gondor where the Rangers of Ithilien avert the designs of Saurons armies.
Settlements
Locations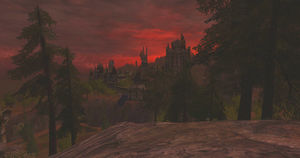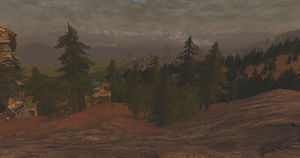 | Coordinates | Directions / Description |
| --- | --- |
| [68.1S, 8.9W] | Barad Nemorn |
| [71.5S, 9.1W] | Brangobel |
| [74.6S, 16.3W] | Duindir |
| [76.1S, 11.2W] | Harlanc |
| [73.6S, 7.8W] | Lân Mefam |
| [76.9S, 15.3W] | Ost Sarram |
| [67.8S, 5.9W] | Rolanthir |
| [63.3S, 5.1W] | The Cross-roads |
| [69.6S, 6.6W] | Tuntham |
| [75.7S, 19.4W] | Western Post |
Deeds
The following deeds can be advanced by visiting this place:
Instances
All instances are in Osgiliath and are accessed via the Osgiliath Culverts (Which must be entered from the East).
Quests
Creatures
The following creatures are found within this area:
Connected to
Lore
Join the resistance! Rangers hold their ground with little to show for it, save a rising death toll and dwindling resources. Aid them in slowing and thinning the ranks of the enemy who cross the borders ahead of Sauron's army. Long ago, South Ithilien was one of the realm's mightiest and fairest regions, but now, though still lovely, it lies forlorn, abandoned by its people. Orcs and worse haunt its overgrown ruins, and the great refuge of Bâr Húrin -- ancestral home of the House of the Ruling Stewards -- crumbles among the hills of Emyn Arnen. Only the Rangers, commanded by Captain Faramir, remain to keep watch on the Enemy in the shadow of the Mountains of Mordor.
Maps