Wyrthing
Jump to navigation
Jump to search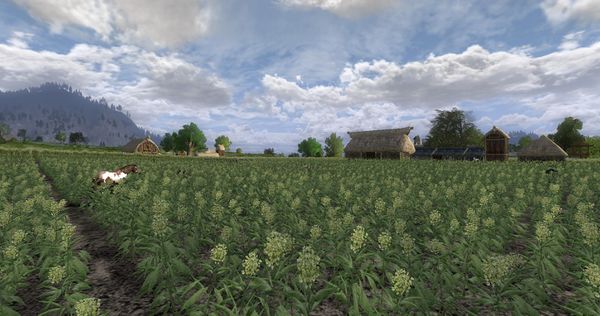 Wyrthing is a landmark within the Sutcrofts in East Rohan. [59.1S, 61.6W]
Lying near to Snowbourn, Wyrthing is still largely untouched by the ravaging Orcs, thanks to the efforts of the Riders of Snowbourn.
Deeds
The following deeds can be advanced by visiting this location:
Quests
Lore
Wyrthing is a largely untouched spread of croftlands surrounding Snowbourn. The Orcs have made attempts to besiege them, but so far their efforts have been repelled by the forces of Snowbourn.