Desolate Crofts
Jump to navigation
Jump to search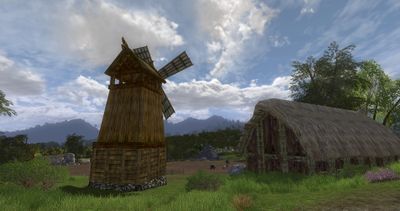 Location
The Desolate Crofts are a landmark within the Sutcrofts in East Rohan. [59.0S, 61.4W] Once pleasant farms, all is now a burned and devastated ruin.
Deeds
The following deeds can be advanced by visiting this location:
Quests
...
Lore
The crofts of Walstow, ravaged almost completely beyond saving, are held by Orcs, so what few crops remain are far too dangerous for any crofter to harvest.