Taur Orthon
Jump to navigation
Jump to search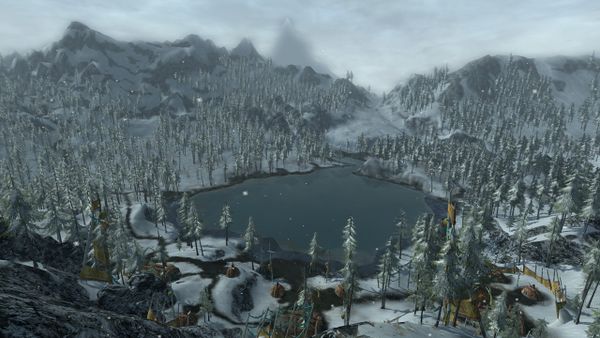 Taur Orthon is an area within Forochel, in the south-eastern region.
This area accustoms travellers with winter and snow but actually Taur Orthon is but a mild teasing of the trials that will come in the northern areas of Forochel. This is a typical subarctic mountain area, with lots of snow and firs, in the season just before the winter freezes everything over. The rich wildlife delights a hunter and provides elks, wolves, and wolverines, as well as a few aurochs.
In the centre of the area lies Kauppa-kohta, a Lossoth village serves as a trading place. It provides basic services such as a Stable-master, Milestone, Mailbox, and the Tasks Bulletin Board for this area. Here are also a Healer and a Supplier & Provisioner found, as well as a Lore-master Trainer (who seems quite lost), many quest givers, and quite some talkative locals.
Settlements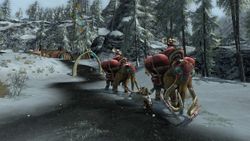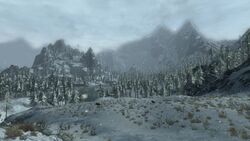 The following settlement is found within this area:
Landmarks
These landmarks are located within Taur Orthon:
NPCs
See list of all NPCs within Taur Orthon

Haerdor - Quest Instance


Lossoth - Scattered throughout
Quests
See "starting quests" and the landmarks for more quests
Involving:
Mobs
The following creatures are found within this area:
Maps