Taur Orthon
Jump to navigation
Jump to search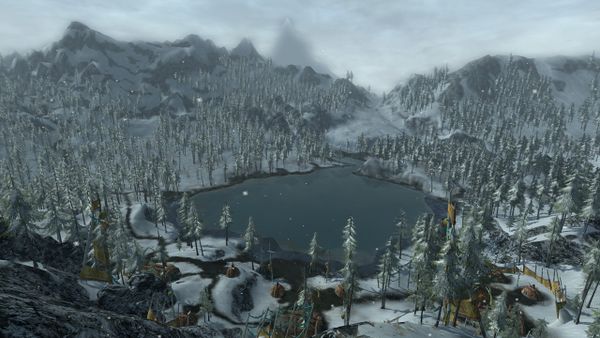 Taur Orthon (Sindarin for Forest of Tall Pines) is an area within Forochel, in the south-eastern region.
Travellers will encounter this area first, coming to Forochel from Evendim. While harsher than northern Evendim, Taur Orthon is but a mild teasing of the trials of the northern areas. This is a typical subarctic mountain area, with lots of snow and fir trees intercepting frosty streams, in the season just before the winter freezes everything over. The rich wildlife provides the local hunters with bounties such as elks, wolves, wolverines, and a few aurochs.
In spite of the rich forests Taur Orthon provides no wood for crafters, this is actually true to all of Forochel.
In the centre of the area, on the shore of the chilly Korkea-järvi, lies Kauppa-kohta, a Lossoth village serving as a trading hub of the region. It provides basic services such as a Stable-master, Milestone, Healer and a Supplier & Provisioner. There are also many quest-givers and some very talkative locals.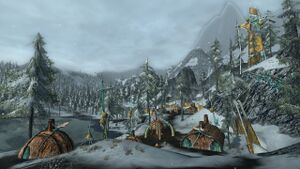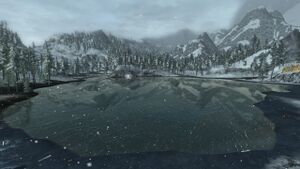 NPCs
See "list of NPCs" within the area
Quests
See "starting quests" and the landmarks for more quests

Involving:
Creatures
The following creatures are found within the area:
Maps
Gallery