Nain Enidh
Jump to navigation
Jump to search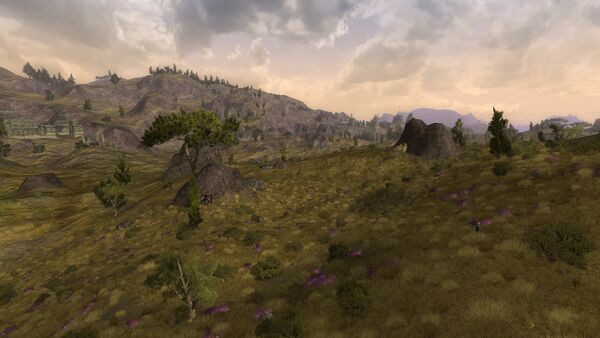 Nain Enidh is an area within the Lone-lands, in the central region.
Nain Enidh (Sindarin for Center Valleys) is the hilly landscape along the Great East Road, between Weathertop and Ost Guruth. Although the land is barren, several ruins are dotting the hillsides that fence off the area in the north and the south. All of these ruins are overrun by servants of the Enemy, seemingly not too long ago and many of them being in Saruman's pay, others serving their own crave for wealth and terror.
The town of Ost Guruth is found east-most of Nain Enidh, at the border to Haragmar and Talath Gaun. There, survivors of the Eglain people have gathered and built defence. Now it provides the many services an exhausted traveller long for, and crafters will find expert trainers and all required facilities, including farmlands. In the Lore-tower is dwelling the wizard Radagast the Brown.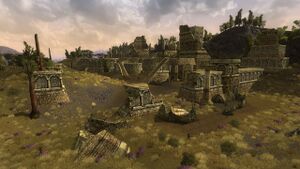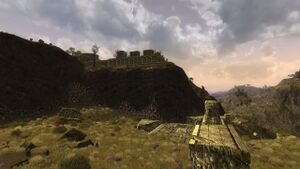 NPCs
See "list of NPCs" within the area
Quests
See "starting quests" and the landmarks for more quests
Starting:
Creatures
The following creatures are found within the area:
Maps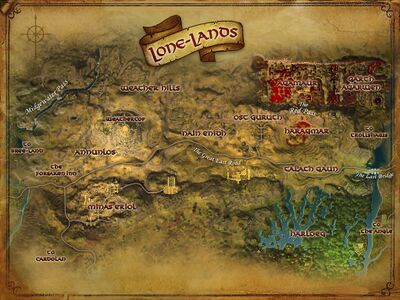 Gallery