Bradcroft
Jump to navigation
Jump to search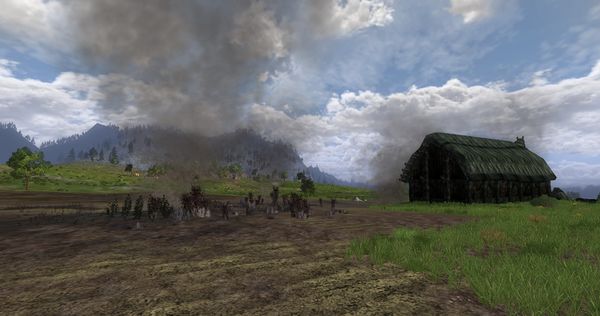 Bradcroft is a landmark within the Sutcrofts in East Rohan. [56.9S, 61.3W]
This group of farms have been over-run by Orcish invaders and the crops and buildings put to flame. The inhabitants are either slain or have fled to Garsfeld.
Deeds
The following deeds can be advanced by visiting this location:
Quests
Lore
Bradcroft is the largest croft in the Sutcrofts and lies south of Garsfeld. It is currently overrun and has been destroyed by a number of half-orcs and Orcs.