Anglanthir
From Lotro-Wiki.com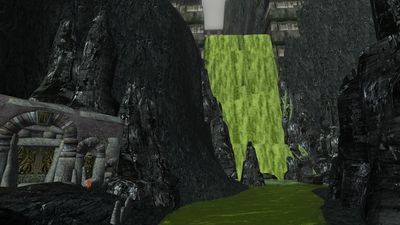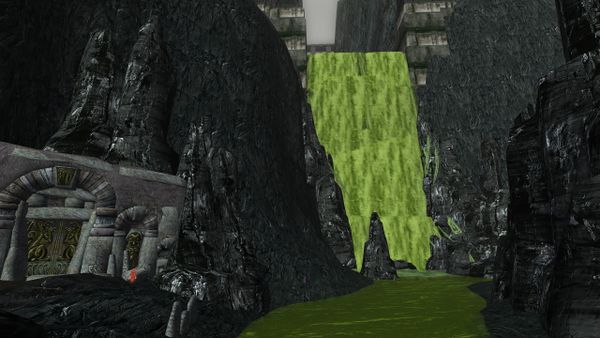 "I like this land. It reminds me of the twilit wilds, far away in the North, where my heart remains." - Calenglad
Location Stub
This article or section is marked for missing location information.
Please visit Create new location and help expand knowledge about this wondrous place.
Location
Anglanthir is a fell-waterfall landmark found within Imlad Balchorth in Angmar. [7.4N, 30.4W].
Although the waterfall's landmark exists in the game files, it appears to be physically impossible to reach and mark on the map, as it is completely surrounded by deadly Fell-water on all sides.