Echad Mirobel
Jump to navigation
Jump to search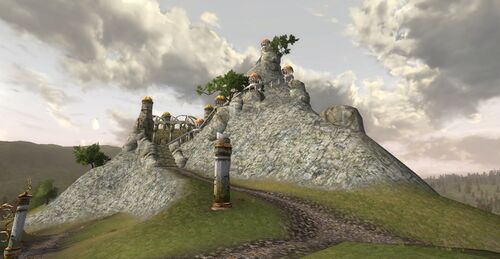 Echad Mirobel (Sindarin for Camp of Jewel-town) is a settlement of elves located within the area of Mirobel in Eregion [52.2S, 16.8W]
This location is found in the furthest south-west of Mirobel, facing Tham Mírdain across the river.
Services
The following services can be found within the settlement of Echad Mirobel:
Mailboxes
Travelling
Area Connections
The following places are connected with this place:
Deeds
This place is involved in the following deeds:
Quests
Tasks: Tasks Bulletin Board [52.5S, 16.7W]
Starting:
Involving:
NPCs
Services
The following NPCs provide services.
Trainers
The following are class trainers.
Other NPCs
Creatures
The following creatures are found around this location: