Zudramdân
Jump to navigation
Jump to search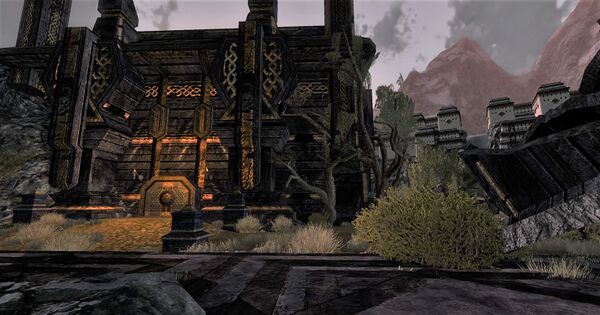 Zudramdân sits north and east of the island of Grytholm. Prior to the War of Three Peaks, these ruins are held by the Gabil'akkâ as a secondary fortress closer to Mount Gundabad than the Unified Army's main holdfast at Annâk-khurfu. After the war begins, orkish forces overwhelm the defenders at Zudramdân, leaving it in flames.
Pre-war
Most of the NPCs and Services can be found inside the ruins.
Quests
Starting:
Involving:
Deeds
Services
NPCs
Wartime
Beneath the hill Zudramdân sits on lie the defensive Ushkútoz [96.6S, 19.5W] trenches dug out and occupied by the orkish forces.
Quests
Starting:
Involving:
Deeds
Creatures