The North Pass
Jump to navigation
Jump to search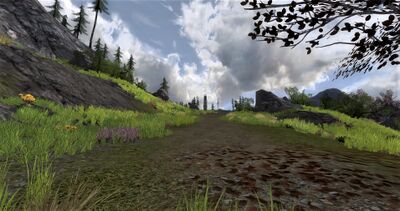 The North Pass is the small passage from Enedwaith to Dunland via the Mournshaws and Trum Dreng. It has been carved out of the rock by a small river, tributary to the River Isen.
Deeds
The following deed can be obtained by visiting this location:
Quests
Volume 3, Book 4:
Lore
The North Pass leads from Trum Dreng into the Mournshaws of Enedwaith.