Pelennor
This page is about the Pelennor as it is directly after escaping Osgiliath. For the page about the Pelennor as it is after the events in Far Anórien, see Pelennor (After Battle).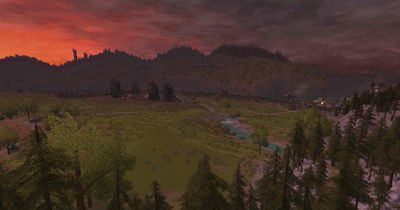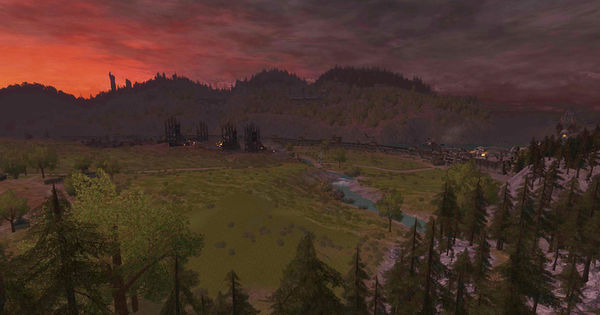 Location
The Pelennor, more fully the Pelennor Fields, is an area within Old Anórien.
The area surrounding Minas Tirith is bordered by the outer wall of the Stewards, the Rammas Echor, and contains mostly roads and farmlands.
Travel
Settlements
The following settlements are found within this area:
Landmarks
These landmarks are located within the Pelennor:
Map