Naerost
Jump to navigation
Jump to search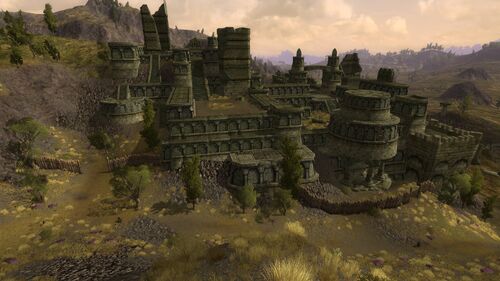 Location
Naerost is a landmark within Nain Enidh in the Lone-lands. [30.7S, 33.9W]
Located north of the Great East Road and east of Weathertop this multi-layered fortress controlled much of traffic and merchandise in this region. The name is Sindarin for "Fortress of Sadness" but its root is unclear; signs suggest Dunedain founders. These days it is rather a 'fortress of madness' as half-orc plunderers control its staircases and levels.
Deeds
The following deeds can be obtained by visiting this location: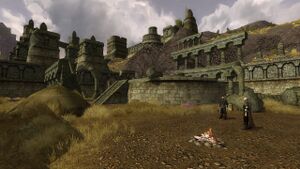 Quests
Involving:
Mobs
Lore
Naerost was one of the first of the fortresses of the north Kingdom to fall when the Witch-king marched upon Amon Sûl. Now half-orc brigands out of the South dwell within its ruined halls.
Gallery