Thorin's Hall - The Great Hall
Jump to navigation
Jump to search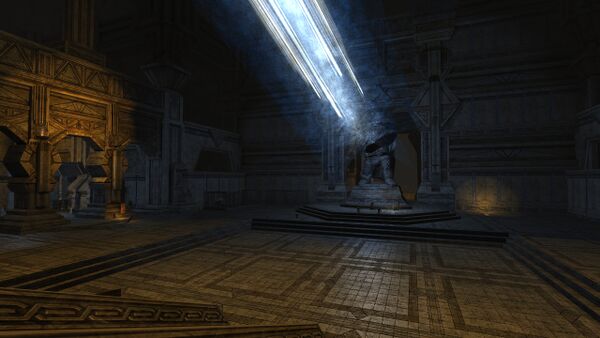 Thorin's Hall - The Great Hall is the section just inside the main entrance to Thorin's Hall.
Indeed the Great Hall humbles the haughtiest visitor, no matter their background. The hall is not only large, it is huge, and can easily host the biggest events a dwarf could imagine, and still there will be room for more. Finally, if the size is not enough the statue of Thorin Oakenshield overruns the last doubt, dwarves are indeed stone-shapers of class. Once passing the statue opens the grandiose Hall of Kings, with Dwalin standing by the throne, and several other halls.
The Great Hall is a basically split in three sections:
The giant middle section that welcomes all visitors and hosts some quest givers.
The western section that hosts the Vaults and ... ahem ... the Burglar Trainer.
The eastern section that hosts the Auction House.
Services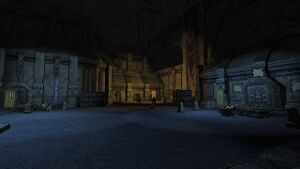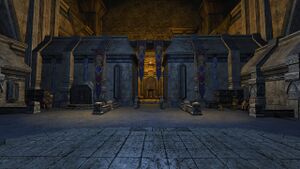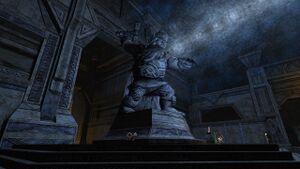 Travelling
NPCs
Quests
Starting:
Involving:
Maps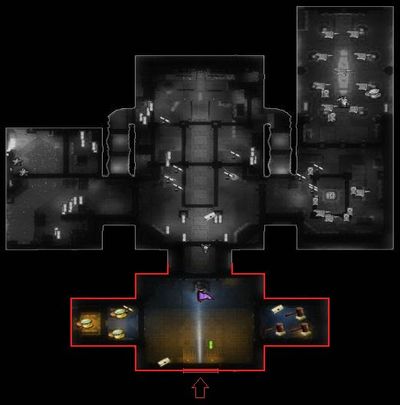 Gallery