The Scuttledells
Jump to navigation
Jump to search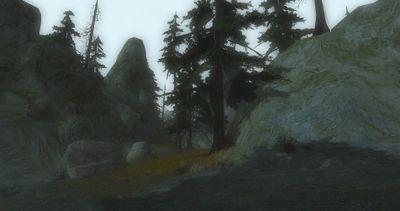 Location
The Scuttledells is an area located in the north central part of Mirkwood [12.4S, 50.9W]
The terrain sports sparser forest among rocky hills, boxing exploration into twisting paths that criss-cross at different elevations. It is easy to become lost at first.
The Scuttledells Locations
Landmarks
See Category: Mirkwood Landmarks for more settlements nearby.
Interiors
See Category: Mirkwood Interiors for more interiors nearby.
Instances
See Category: Mirkwood Instances for more instances nearby.
NPCs
Quests
Related quests that involve this area:
Related quests that start or are found in this area include:
[64] Whence the Dead?
Creatures
The following creatures are found within these borders:
Maps