The Lornspan
Jump to navigation
Jump to search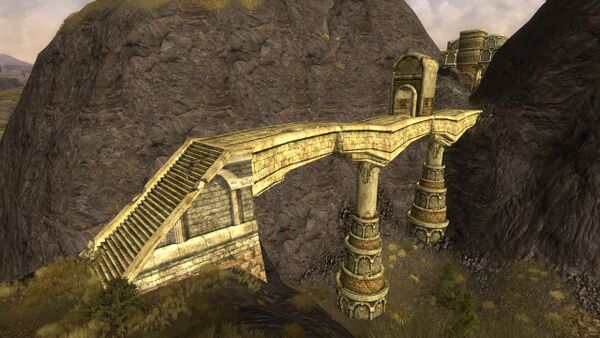 The Lornspan is a landmark within Nain Enidh, in the Lone-lands. [34.6S, 35.3W]
This impressive bridge is located east of the Eglain Camp, in the southern reaches of Nain Enidh where it connects to Mithrenost. Though disused historians still travel here in a try to imbibe the ancient glory and water foam.
A safe path leads to the Eglain Camp, on the mountain side high above the plains below.
Quests
Involving
Deeds
These deeds can be advanced by visiting the Lorn Span.
Lore
The Lornspan once bridged a river which flowed near Mithrenost, long parched into a dusty gully. — Deed